Today we installed a 9ft table in a Garage near Doncaster , the table the customer purchased was an allied billiards 9ft from the items for sale site PRELOVED .
a modern 5 section 9ft which is the new way of making these tables these days as older 9fts normaly have a three section slate .
I did come across a problem on this 5 section slate , the end slates only have support on just half its section making the ends floating on air , and if leaned on can upset the first joint , I overcame this by adding extra support shims on top of the end legs to support this overhang .
the centre support muntings ( centre slate supports ) did not meet the slate but they where adjustable upwards , so I screwed some wood blocks to keep them pressed upagainst the centre section of slate , making slate sag unlikley , if these muntings did not support the slates , then they could over time sag and become what is known as dished slates .
I was happy with the quality of the table and the price the customer paid for it second hand , the table did level up to within an acceptable level , I suspect the table slates are Chinese , I do not think they are Italian as no Adressio biggio stamp on side of slate .
it did take some leveling but took my time and got there in the end .
attached two photo's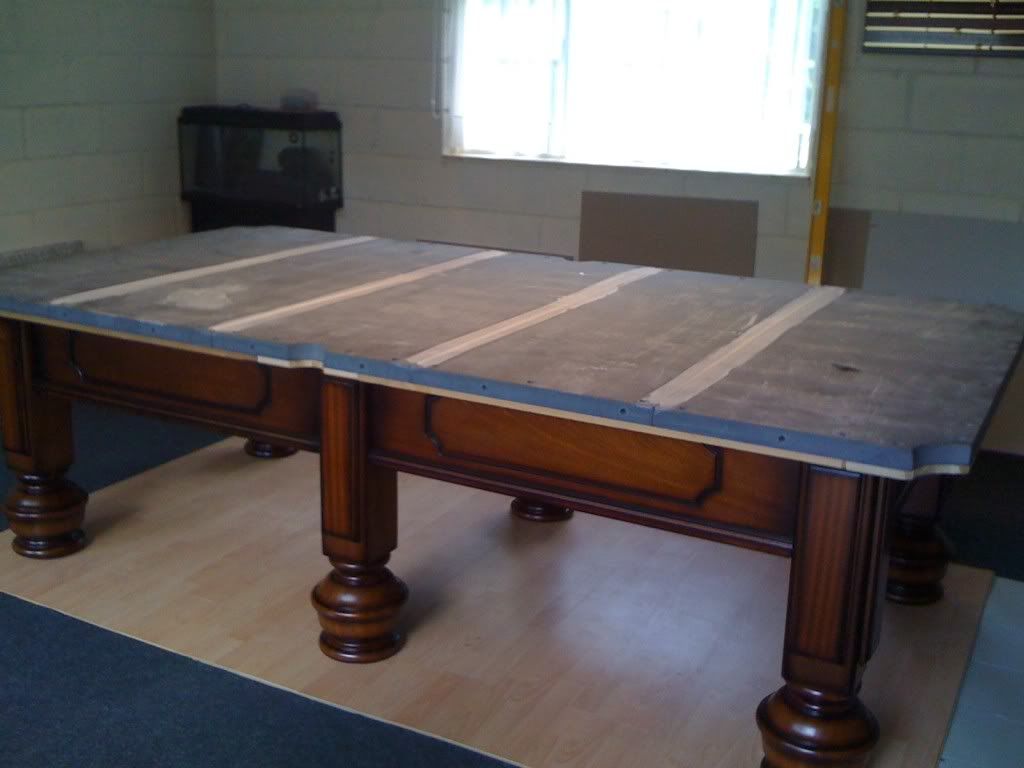 this photo clearly shows the side frame ending at the end leg which is in line with the first bolt hole , from that bolt hole to the end of the slate it was not supported , it is now , useing shims on top of the leg tops .
if the slate was a three section slate then the slate on the table would have been greater and no support on the overhang would have been used , so i think the table was originaly designed to have a three section slate on it .
Geoff