Today we installed a second hand Riley Aristocrat upstairs above a new build garage .
A Very thin stair case which resulted in 4 of us walking sideways upstairs with the slate slung with carrying straps , a Dangerous thing to do is to lift this much weight with youre spine twisted sideways and out of alignment with youre natural frontal stance , lucky for us we survived it .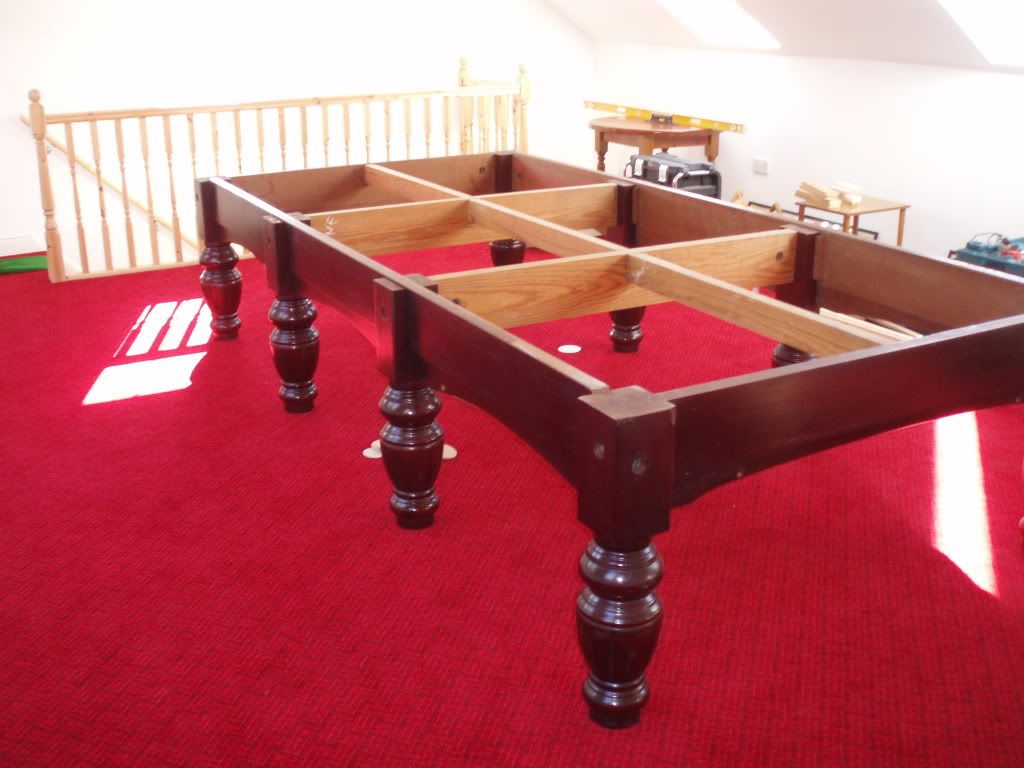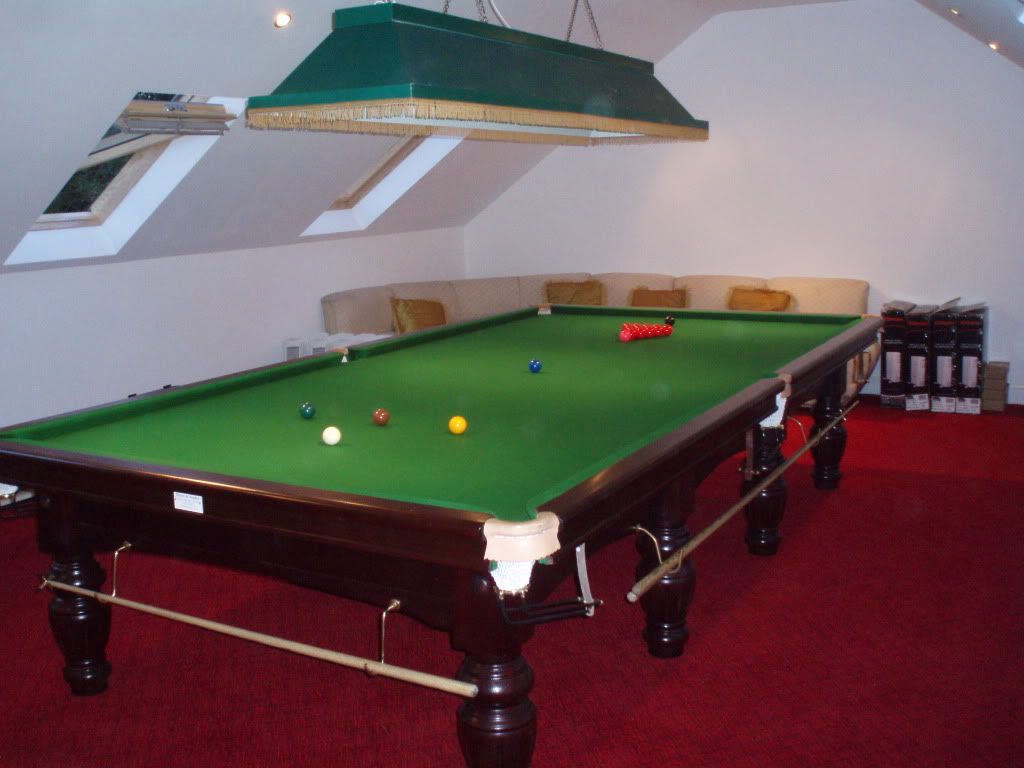 The table was an ex rental table that we have had out a few years , we just repolished the cushions , the frame work was just waxed , the customers budget did not extend to a full renovation and he was not looking to spend on a new or full recon antique , but for the price paid around £1900 installed I think he got a good buy , and the install was upstairs .
Geoff