today I dismantled a Full sized riley Aristocrat near Northampton , the owners had donated the table to a local School , and is situated now in their 6th form reward room ,
What I would like to show is the adjustable Munting brackets or slate bearers as some call them , you may hear me go on about these as being a good addition to any table in that they stop the slate sagging or bowing down in the Centre .
here is the photo's of the Table we worked on today , may I add that whoever set the table up from new , it was an appaling job , card packing the slates up all over the place , when I set it back up , not one piece of this packing material was used between slate and frame , and no filler in slate joints either , the slates where dished , BUT I managed to get the most of it out useing the adjustable slate bearer to put pressure upwards and lift the sag out of the slate , the next time it is recovered which is not far off as the same cloth went back on , I may get the remaing dish out of the slate by further upwards adjustment of the slate Muntings .
Note on this riley Aristocrat you can see that the frame is double bolted on each face of each leg , looking at the second photo you can see the double nut inserts , some riley aristocrats have not got the adjustable muntings and are one bolt legs not two bolts such as this , I would say this riley Aristocrat is UK made , the others who knows ? my guess is china .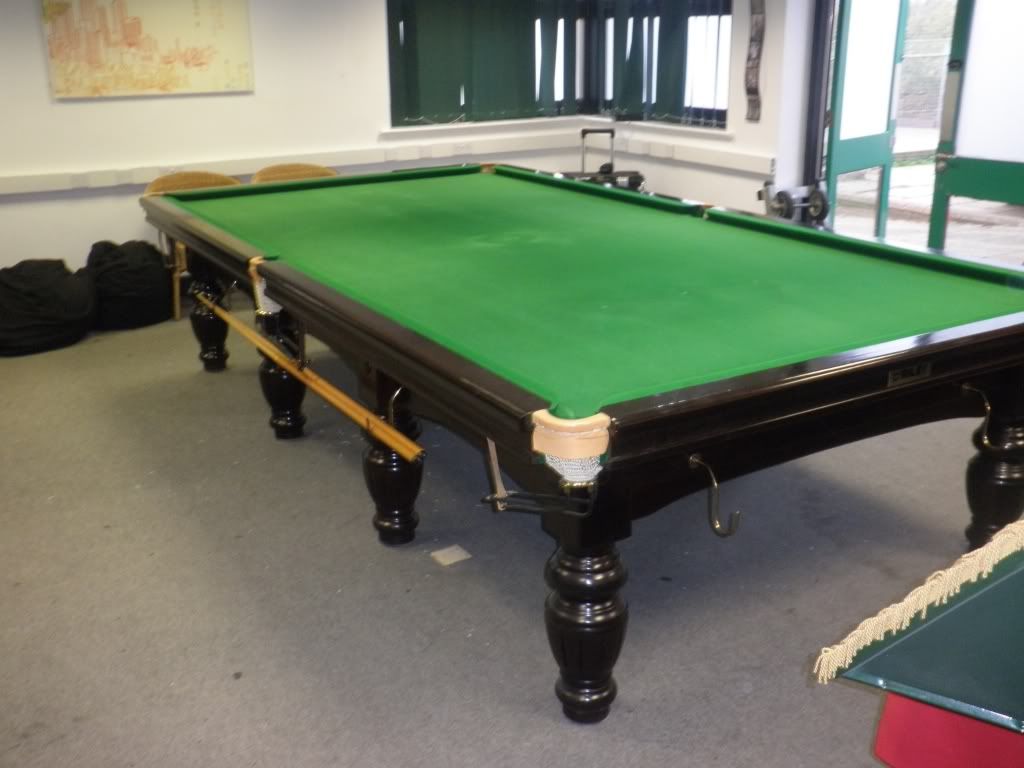 these are the photo's of the adjustable centre Munting Brackets