Another instalation completed over two days inc travelling in Dorset , the customer had built a games room on some land that previousley had a chicken barn on and the concrete slab was used as foundation for the new build , the room is very large and swallows the full sized table , I have been told the main shell was around £15,000 but you have to add on the following , wired to mains with storage heating and the 60 inch plasma 3 d tv just going up in the background and the cost of the table plus furnishings ,
Gives people an idea on what to do if they want a games room sepperate from the house . and what can be achieved in what I think is a reasonable price range for such a large room .
the table is second hand , the owner prefering this to the cost of new . but as you can see a table in very resonable condition .
the B&B I stayed at was next door by a field to Hugh Fearnely Whittingstall's original River cottage at Snape manor Dorset . before he moved to the larger Farm building .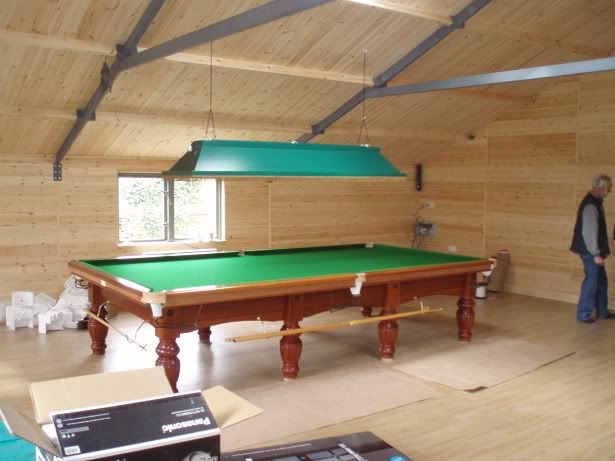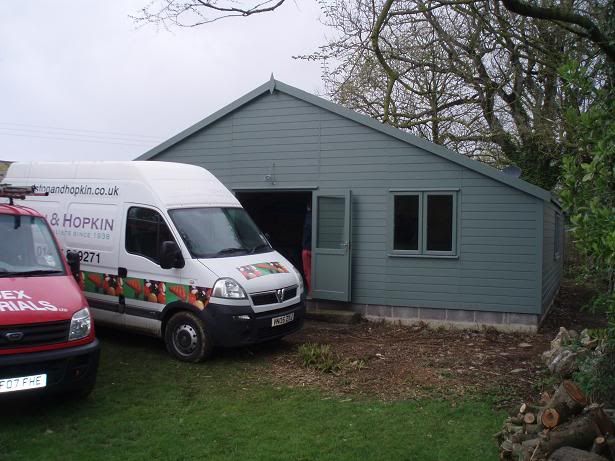 Geoff