Hello all
I've recently acquired an old slate bed 'pot black' snooker table which I'm in the process of refurbing – has been a busy few weeks tearing down and re-building the thing and I now fully appreciate just how heavy the slate beds are! I think the table is pretty old based upon the pictures of Steve Davis on the paperwork I got with it but I'm wondering if anybody can give me a good estimate of its age?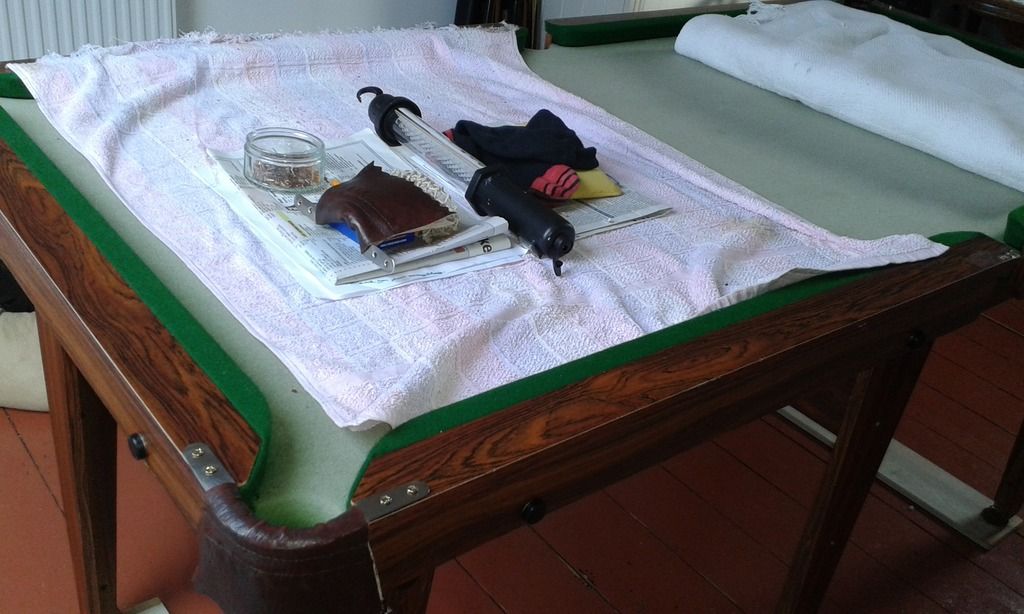 As you can see, it's basically a H frame and 6 leg affair with top-rails, and basic net-bag pockets. The slate bed has a wooden perimeter bonded underneath which locates directly to the fame and has locating lugs for the cushion supports.
After all the efforts of the previous weeks sorting the table out I'm not looking to sell it on, just trying to get an idea of the vintage, to the nearest decade!
Any feedback appreciated
Thanks in advance.
David